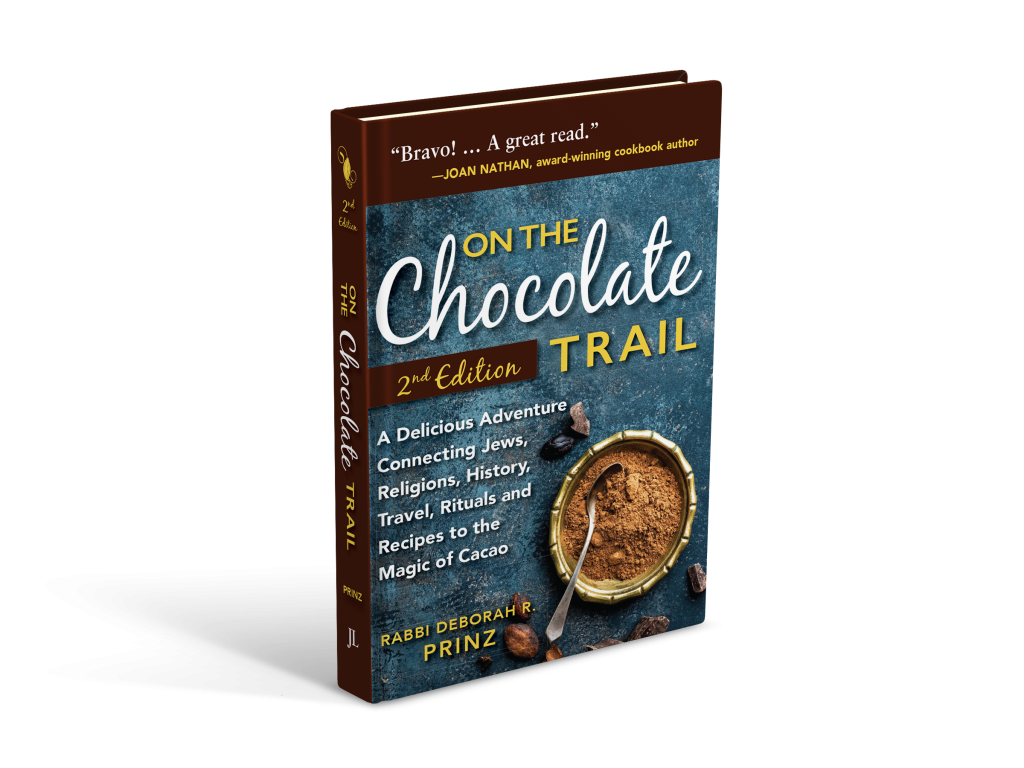 Announcing Second Edition: On the Chocolate Trail
Media attention, popular culture, audience questions, growing consumer awareness, and changes in the chocolate world sparked the new material in this second edition of On the Chocolate Trail. I am happy to offer up a totally new chapter, "Gods in My Chocolate," which explores twenty-first-century controversies about deities formed from chocolate. While chocolate generally unifies, outrage and disgust plague these chocolate gods, despite the intentions of their artisans. Blasphemy and art intersect.
In these last few years we have seen an expanding array of chocolate choices for consumers, an increase of small bean-to- bar artisan chocolate makers, deeper conversations around worker justice, fear of chocolate shortages, and concerns about sustainability in the chocolate industry. This edition therefore includes a completely revised chapter about the ethics of chocolate and how to select the best. Chocolate economics, cacao tree sustainability, environmental issues, child labor, and honest business practices mix into these complexities. New sidebars address questions about single origin chocolate (from a specific country or region or farm), the panic around chocolate shortages shortages predicted for 2020; and, the downfall of hipster Brooklyn company, Mast Brothers.
Popular culture drove other material. Fascination with the Broadway show Hamilton led me to explore chocolate usage by our founders in "What Did Alexander Hamilton Drink?" Less historical and perhaps a bit hysterical was the Jewish community's uproar over the secret Santas hidden in chocolate Maccabees. Since that famous episode of Seinfeld, everyone wants a chocolate babka so the sidebar "Chocolate Babkathons: New York City" feeds the ever-growing popularity of this delicious treat. I also relate my family story about valuables smuggled out of Nazi Europe in chocolate, which echoes a scene in the television series "Transparent."
New information responds to audience questions as well, particularly about religious food laws as they apply to chocolate. People often ask about kosher for Passover chocolate. Certainly our times require clarity about halal certification for chocolate within a Muslim setting.
Of course there are a few more sweet recipes, and I have also included three savory options.
Many thanks to the staff at Turner Publishing and Jewish Lights for making it happen.
Recent Posts
Zooming for Challah

Thank you to The Jewish Week's Food and Wine for running my story, "Zooming for Challah." The internet has been popping with real-time challah baking sessions since shelter in place began. These free pre-Shabbat meet ups nourish a hunger for recipes, relief, rituals, and relationships. Despite nationwide yeast and flour shortages, longtime bakers and novices

Read more ›